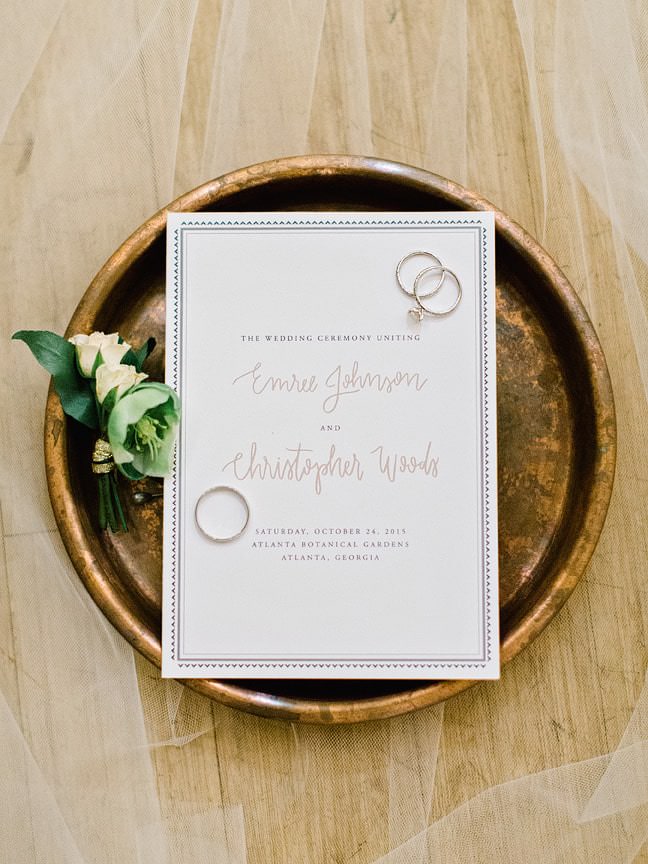 The start of a marriage comes with it's own set of challenges, none of which may be more frustrating than changing your name. Whether you're sticking with tradition or hyphenating, if you're planning on legally changing your name after the wedding bells stop ringing, it's important to make sure you change your name everywhere to avoid any missteps with paperwork or travel in the future. 
We've put together a Name Change Checklist to get you started, but before we share those, keep in mind that it might not be beneficial to rush straight to the Social Security office the moment your marriage license is certified. 
If you've already booked travel under your maiden name, are making a purchase that requires a credit check (like a home or car), or are in the midst of any other legal processes, you may need to wait until those are finalized before making the change official. 
Now that we got those details out of the way, here's our checklist for changing your name:
____  Certified Copies of your Marriage License
____  Social Security Administration
____  New Driver's License
____  Passport Office
____  Work Records and Benefits
____  Notify Creditors, in order to link credit files
____  Landlord or Mortgage Company
____  Utilities
____  Investment & Bank Accounts
____  Insurance Accounts (auto, life, home, etc.)
____  Physicians' Offices.
____  Professional Licensing Board
____  Your Attorney (to update legal documents)
____  IRS
____  Post Office
____  Voter Registration Board
____  Alumni Association
____  Email
____  Social Media Profiles
____  Gym Membership, Luggage Tags, Etc.
Be sure to download our handy version of the checklist to keep track as you work through the process of making your new last name official.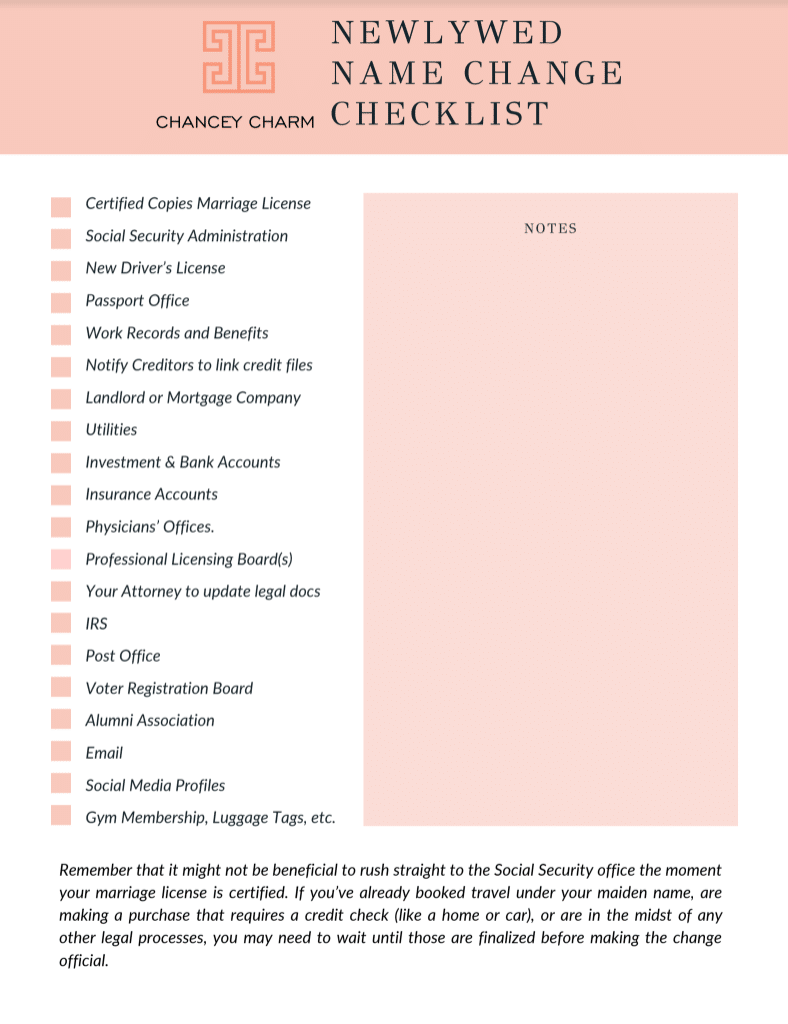 ARE YOU READY TO HAND OFF THE STRESS OF PLANNING OR DESIGNING YOUR WEDDING?