When Chancey Charm was featured on SheFinds.com sharing vegan wedding planning tips, we couldn't wait to share more insight with Chancey Charm brides right here on the blog! As your wedding should be a true reflection of who you are as a couple, we love being able to offer advice on how to host a vegan wedding from start to finish. From tips on choosing the right caterer to other wedding planning aspects to consider, our team of wedding planners is sharing our top tips for planning a vegan wedding. Cheers, friends!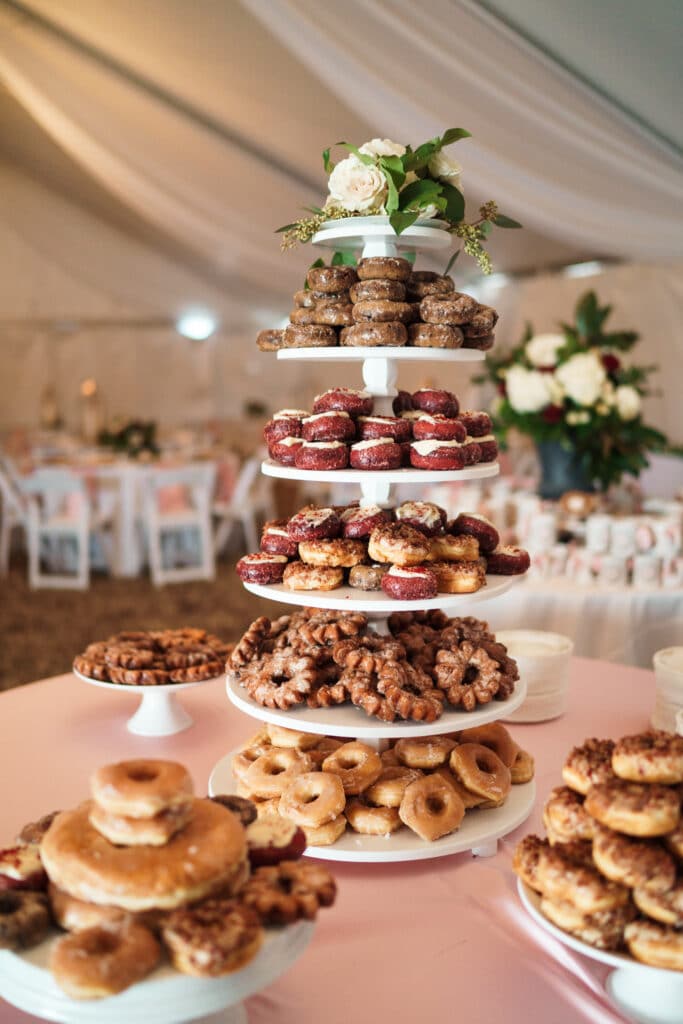 5 VEGAN WEDDING PLANNING TIPS
Don't let others sway your decision. If you are choosing to have a vegan wedding, it's usually because being a vegan is important to you. Don't make the mistake of caring about what other people will say about the food you served at your wedding, or that they didn't care for it. This is YOUR day and if it's important to you that it remain all vegan, so be it!
Find the right caterer. Be sure to find a caterer that is just as excited about an all vegan wedding as you are. They will be passionate about the challenge and excited to try something different. A vegan wedding also comes with a higher price (most times), and more unique items – be sure to book ahead so the cater can plan to substitute some of their usual items with vegan options.
Share with guests what they are eating. It's extremely important to have individual menus listing all of the food items your guests will be indulging in. You want to be sure each of your guest physically sees a menu and knows what they will be eating. Plus, this is your chance to show non-believers that vegan food can be tasty. You'll want to make sure they know what they are eating, so they can rave about it later!
Inform your guests early. Consider including a subtle note similar to "Black Tie" in the corner of your invitation. This would suffice for letting your guests know ahead of time that you will be hosting a vegan wedding.
Consider all of the options, not just food. Consider your dress, wedding budget, flowers, tableware, favors, venue location, etc. Some questions to ask yourself would be: Was your dress made with harm? (Silk would not be a good option). Are the groom's shoes made of leather? Is your tableware eco-friendly? Will your favors be vegan as well? Do you really want to reflect on your love of nature and the outdoors? Are your flowers locally grown and organic? These are all crucial selections when hosting a vegan wedding.
ARE YOU READY TO HAND OFF THE STRESS OF PLANNING OR DESIGNING YOUR WEDDING?
LIKE THIS POST? DON'T FORGET TO PIN IT FOR LATER!