Giving a bell as a wedding gift to your guests is a fun Irish tradition. As they believe that the chime of bells is supposed ward evil spirits off.   The ringing of the bells also reminds the newly married couple of their sacred wedding vows.
A sweet and fun modern twist on this ancient tradition is to give tiny bells to your wedding guests, including instructions for them to ring as the couple 'ties the knot' or when they exit the church down the aisle.  This is a great alternative to throwing confetti, esp in a venue with strict regulations on confetti use in the ceremony space.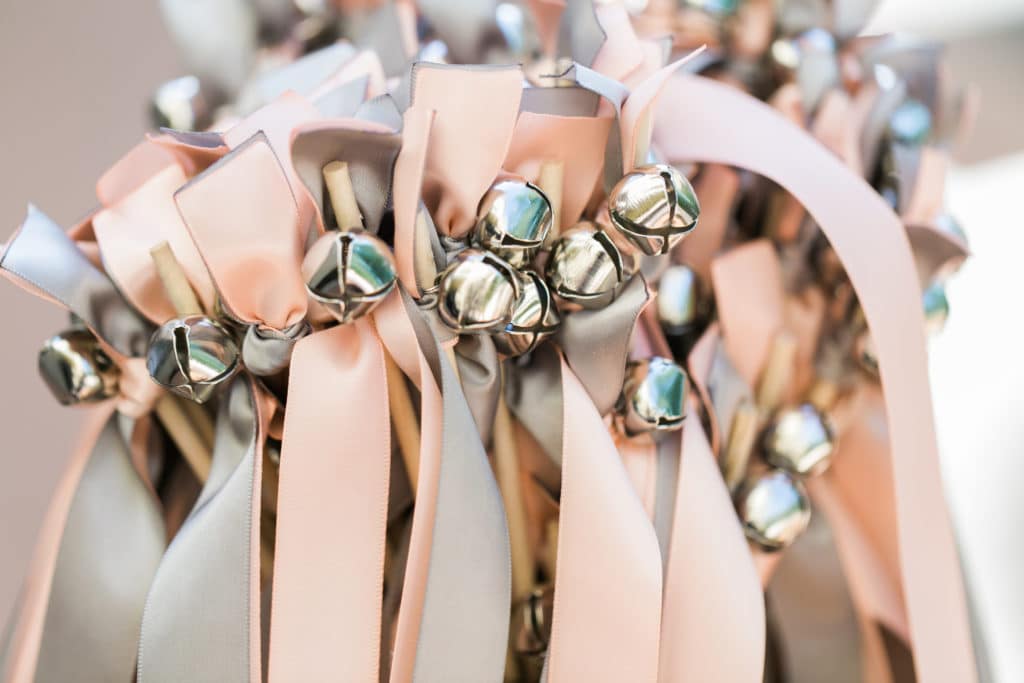 ARE YOU READY TO HAND OFF THE STRESS OF PLANNING OR DESIGNING YOUR WEDDING?
DON'T FORGET TO PIN THIS POST!