Great wine, even better company, a stunning view + a cozy ambiance. There's something so romantic about a vineyard wedding! If you're planning your dream wedding at a winery or vineyard, there are some things to take into consideration to ensure your day is all you envision it to be! We're sharing our top vineyard wedding planning tips below. Cheers, friends!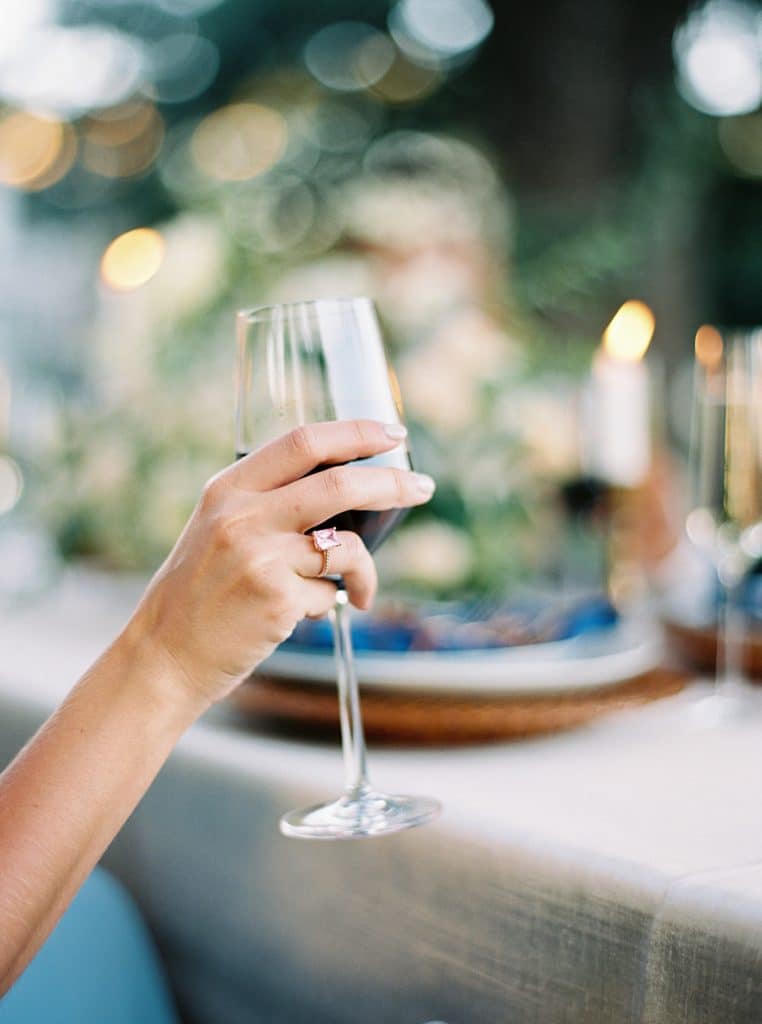 Just because you're getting married at a winery or envision a vineyard wedding doesn't mean you have to make every detail of your wedding wine-related! Corks are great, but think outside the box. Think of the vineyard more as a beautiful, natural landscape instead of a wine-producing garden so you're not boxed into specific color palettes or grape themed decor.
If a true vineyard wedding is the bride's vision and dream, then it is best to make sure you speak with the venue manager to ensure the wedding date you pick is in prime grape bloom season. There is nothing like the beautiful green vines as backdrops for the ceremony and pictures.
If you're having a vineyard wedding, please make sure you have other beverage options for guests to drink (not just the winery's wine selection). Please be mindful that not all guests drink wine. Have a signature drink, beer, and additional non-alcoholic offerings available!
Be mindful of the winery's tasting room hours. If you are having your vineyard wedding and cocktail hour during normal business hours and the vineyard hasn't yet closed, guests will be limited to certain areas of the vineyard or be mingling with outside guests until the close time. Be sure to inquire about extra costs to close the tasting room during those hours on your wedding day so you have the venue to yourself!
If you're planning on serving your guest's dinner in the cellars, keep in mind the temperature difference. Cellars are underground and typically well below surface temperatures. Encouraging guests to bring layers or investing in warm wraps that coordinate with your wedding colors will make sure everyone enjoys the unique and romantic dinner locale at your vineyard wedding.
SaveSave
SaveSave
ARE YOU READY TO HAND OFF THE STRESS OF PLANNING OR DESIGNING YOUR WEDDING?