Jackie & Brett's modern garden wedding at Hughes Manor was a total dream day! From the gorgeous spring weather to the carefully curated decor to the pure love that flowed between not just the newlyweds but their families as well. It was one of those weddings that reminded me of why I do what I do.
– Skylar Caitlin Chancey Charm Houston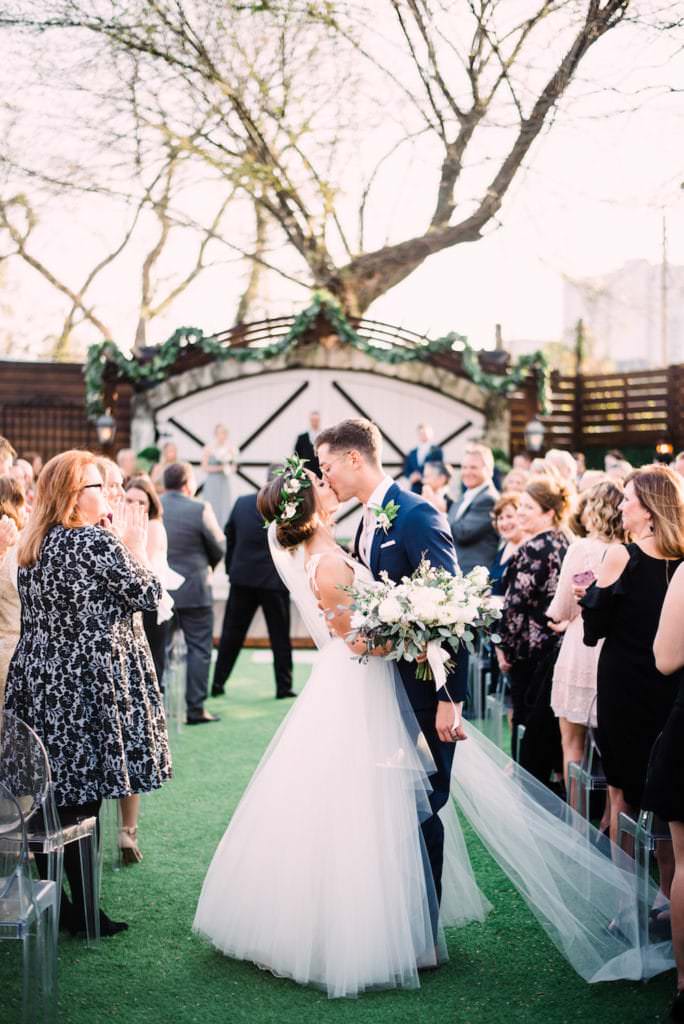 Jackie and Brett first met during a "SongFest" practice at Texas A&M. One day their assigned partners skipped practice so they rehearsed together. After permanently changing their partner assignments, their relationship grew and Brett asked Jackie out on a date. It was only natural, then, that Jackie's favorite detail from the wedding was their favor – a CD full of love songs that she and Brett adore and wanted to share with their family and friends. Some of the songs were from the CD he made her for their proposal or were love songs from their favorite bands. For the more tech savvy in the crowd, they add a QR code that lead to a Spotify playlist that corresponded with the mix-tape.
During her first coordination meeting, Jackie confided in me that she wanted to feel like a woodland fairy on her wedding day. In a gauzy, delicately detailed, low-backed gown from BHLDN, made-up in a glowy, soft look with a romantic, effortless updo by Sunkissed and Made Up, topped off with an etherial flower crown, the bride looked every bit as if she belonged in a modern fairytale.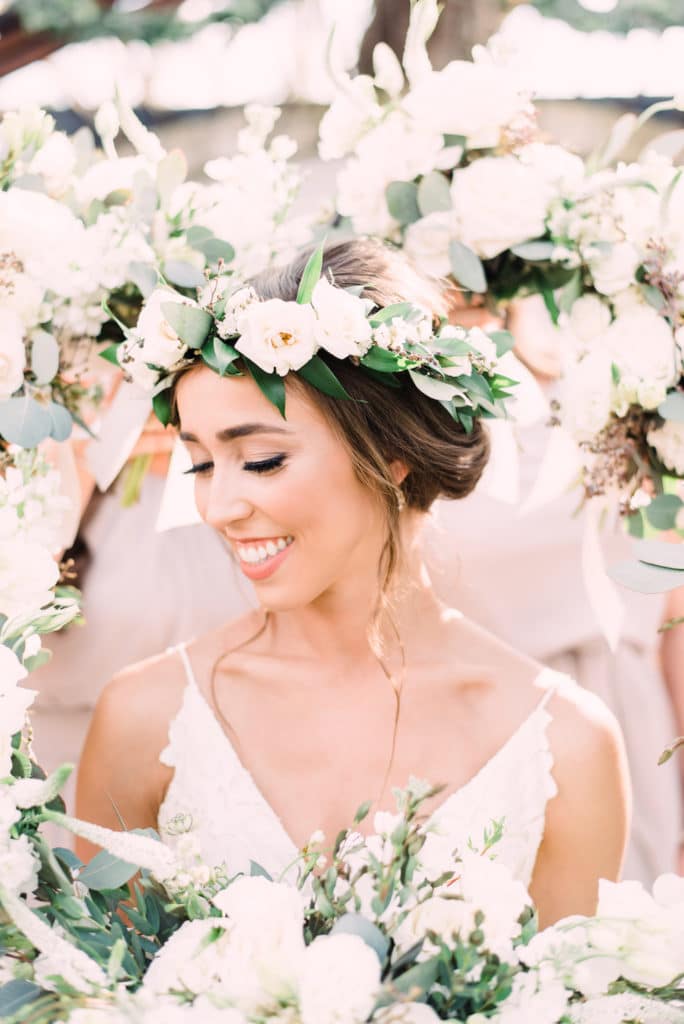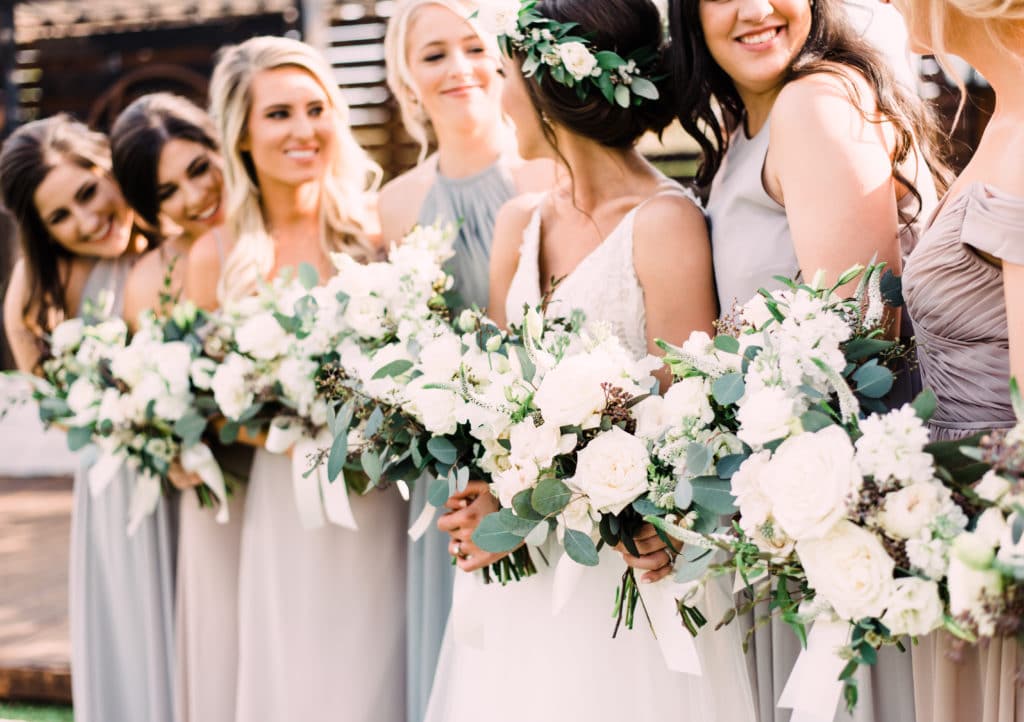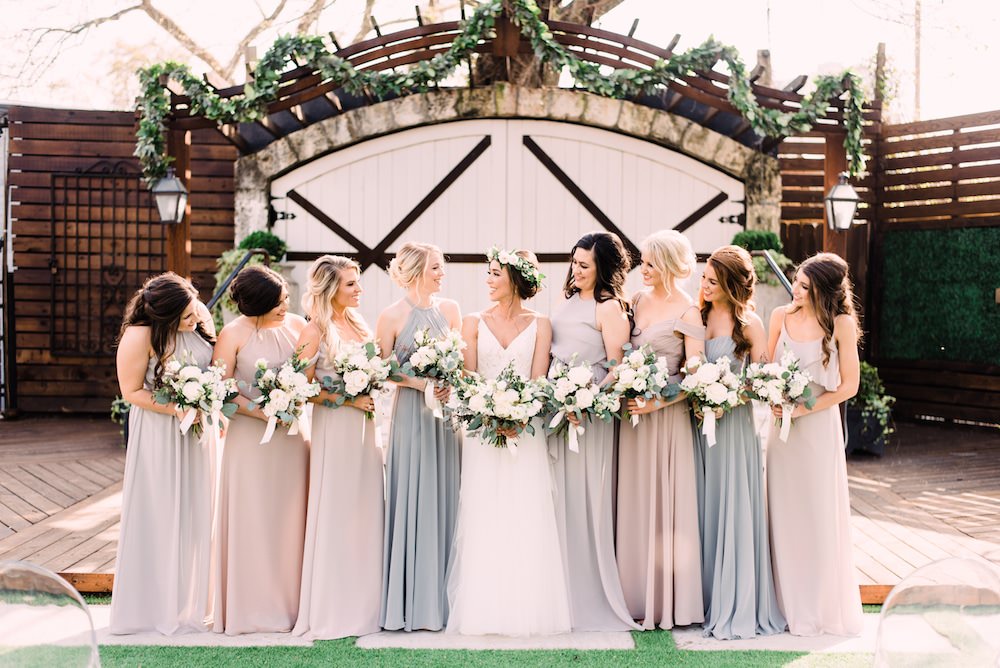 The whole design was a special mix of handmade and professionally-sourced details. The invitation suite was made by freelance designer, and bridesmaid (!!), Alex Selsor and styled beautifully by photographer, Katy Cox. Their dessert table featured a delicious three-tired naked cake from Dolce Designs and overflowed with homemade cookies from the mother-of-the-bride. The bride's father crafted the copper escort card display which floral designer Maggie Bailey of Bramble and Bee draped with a luscious greenery garland.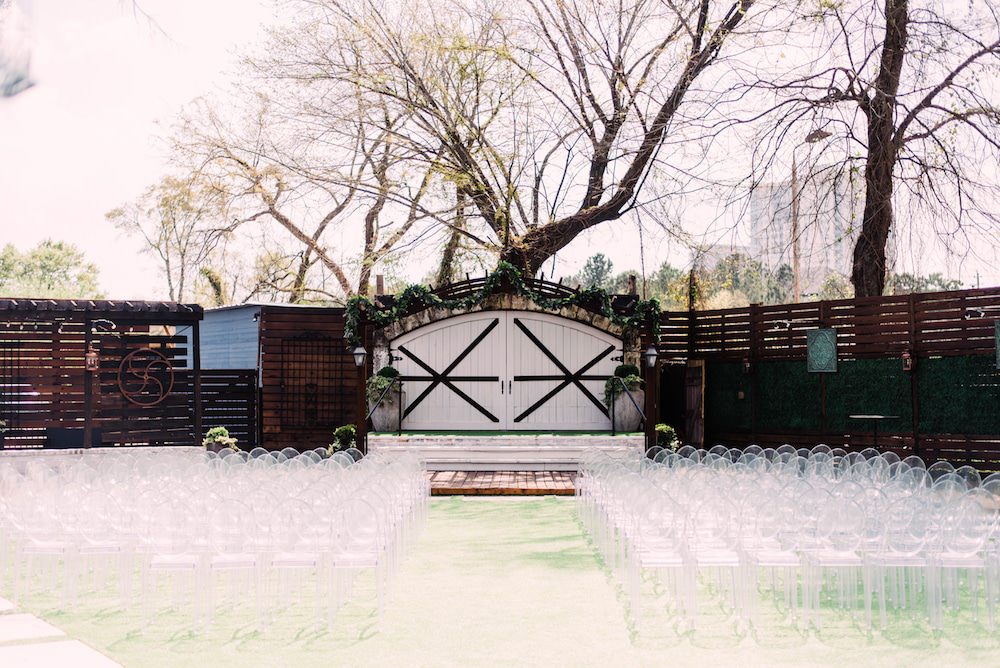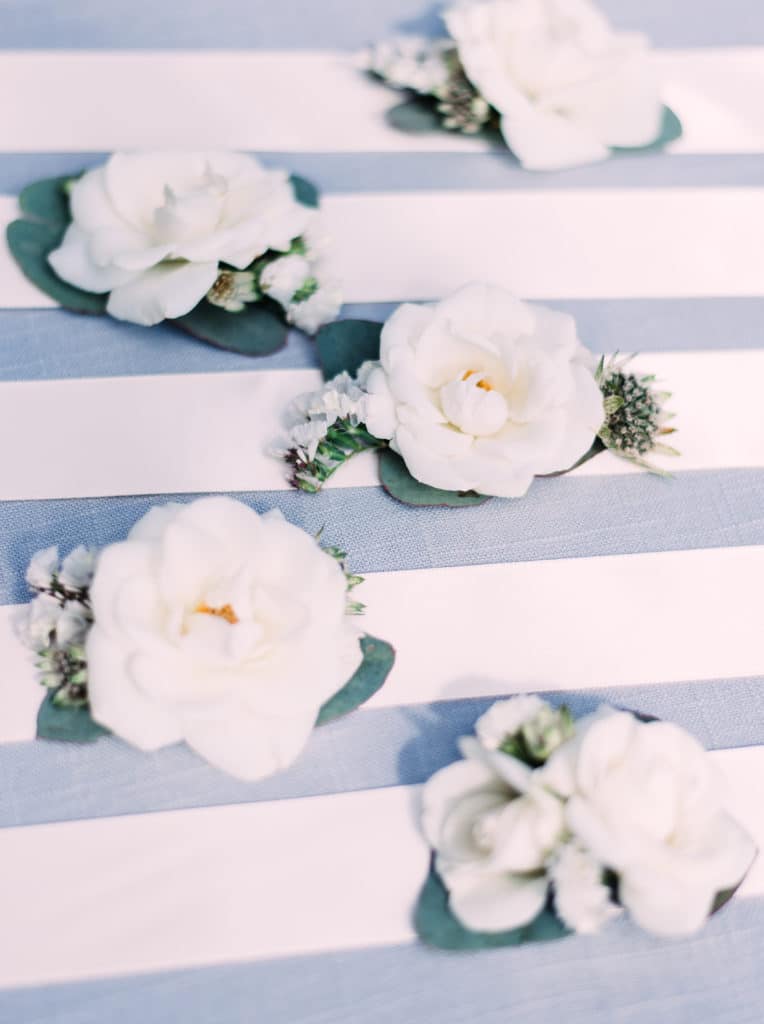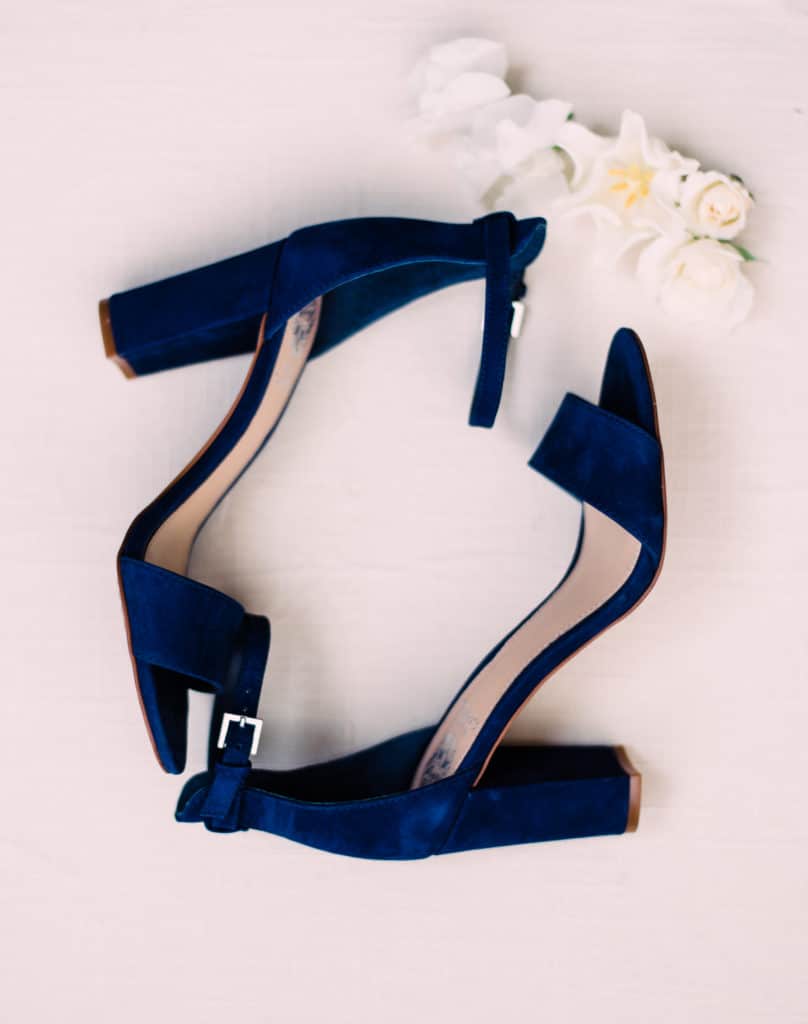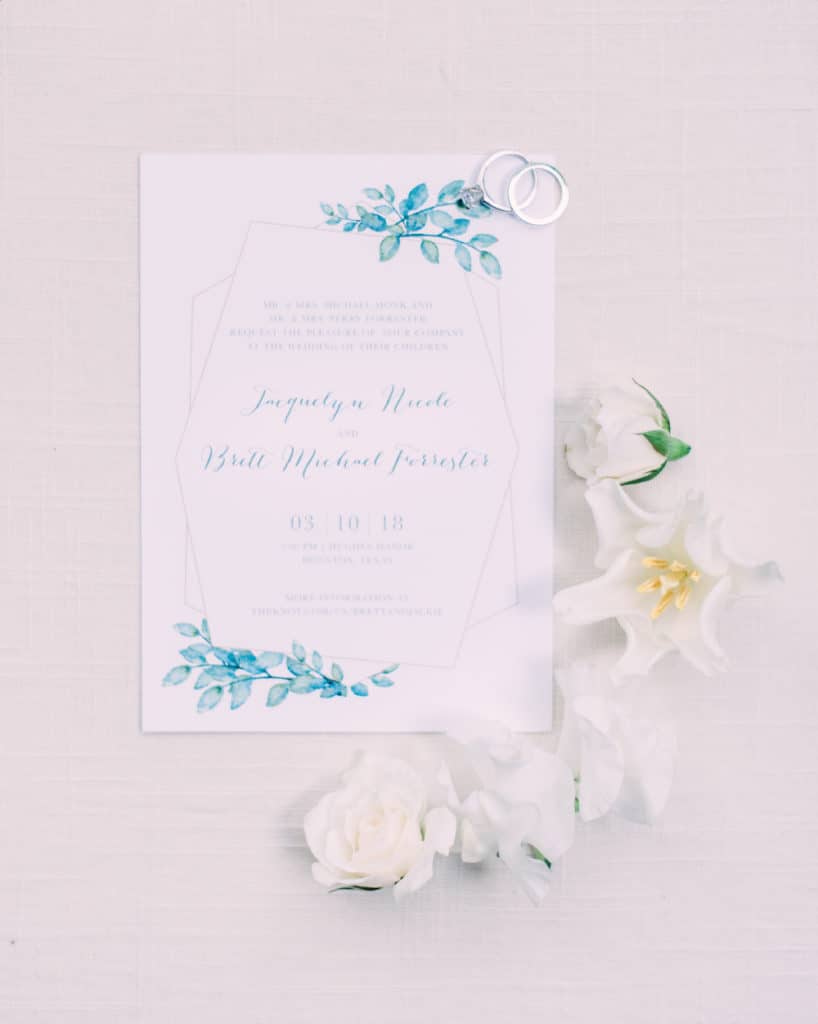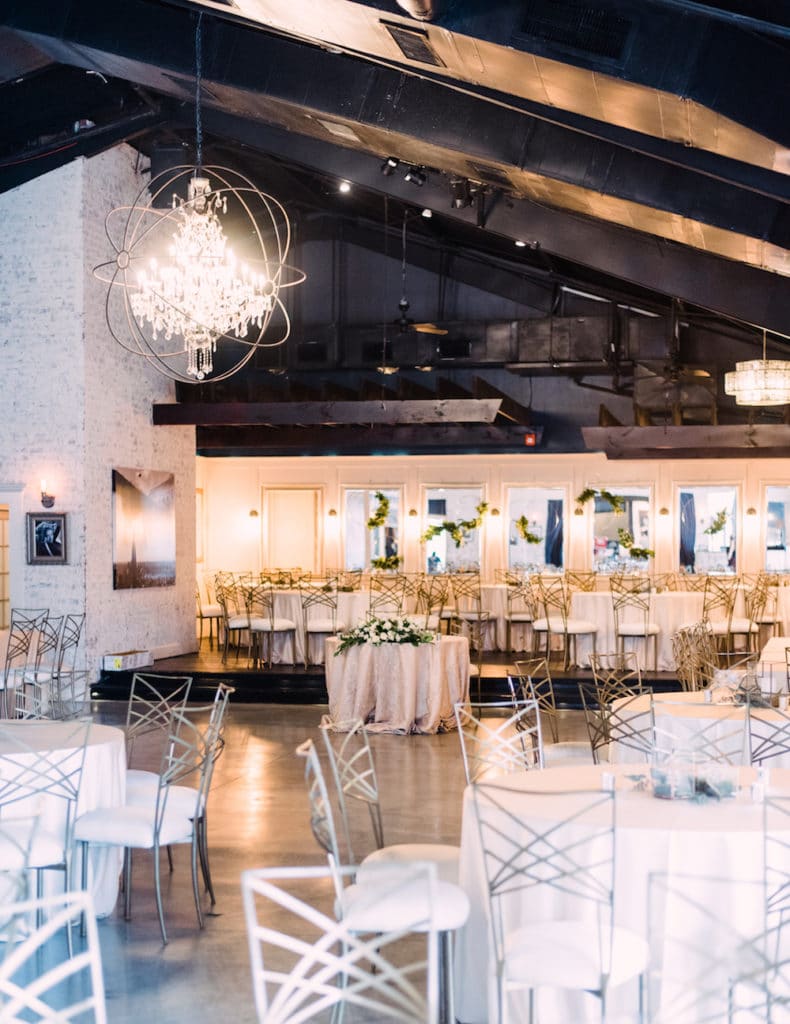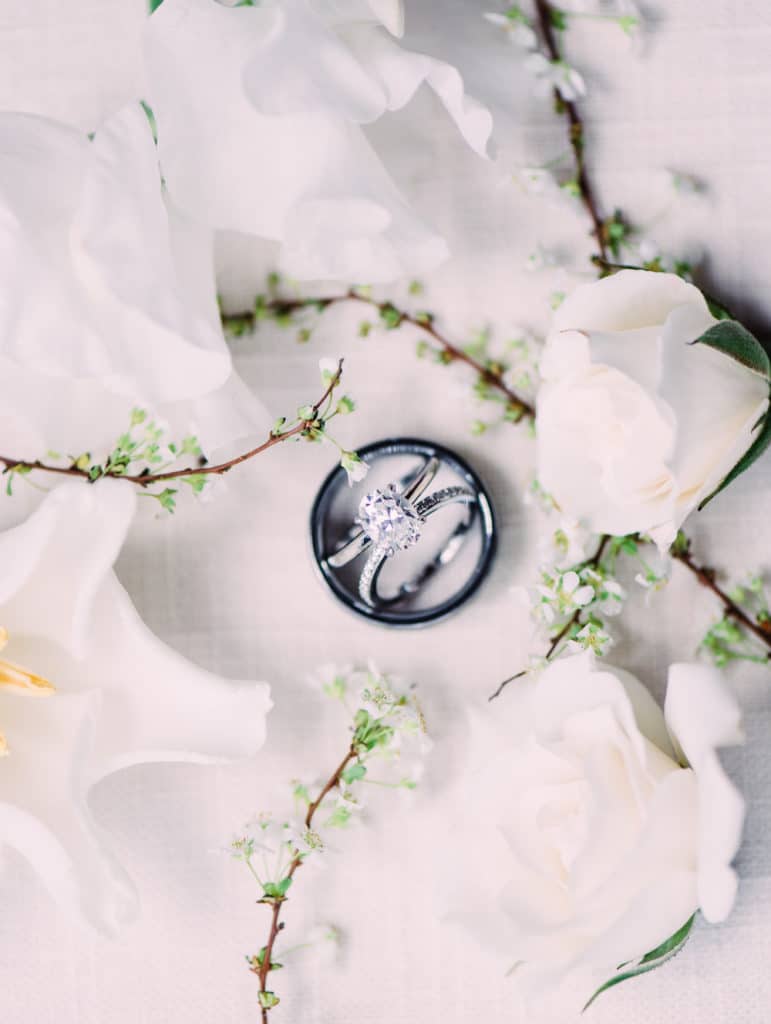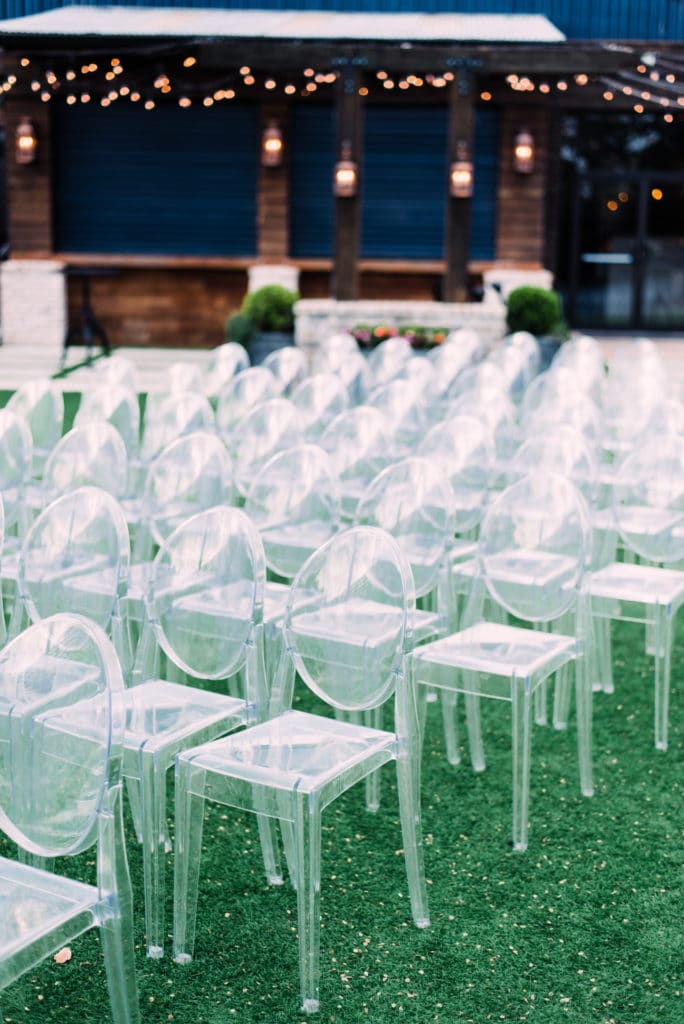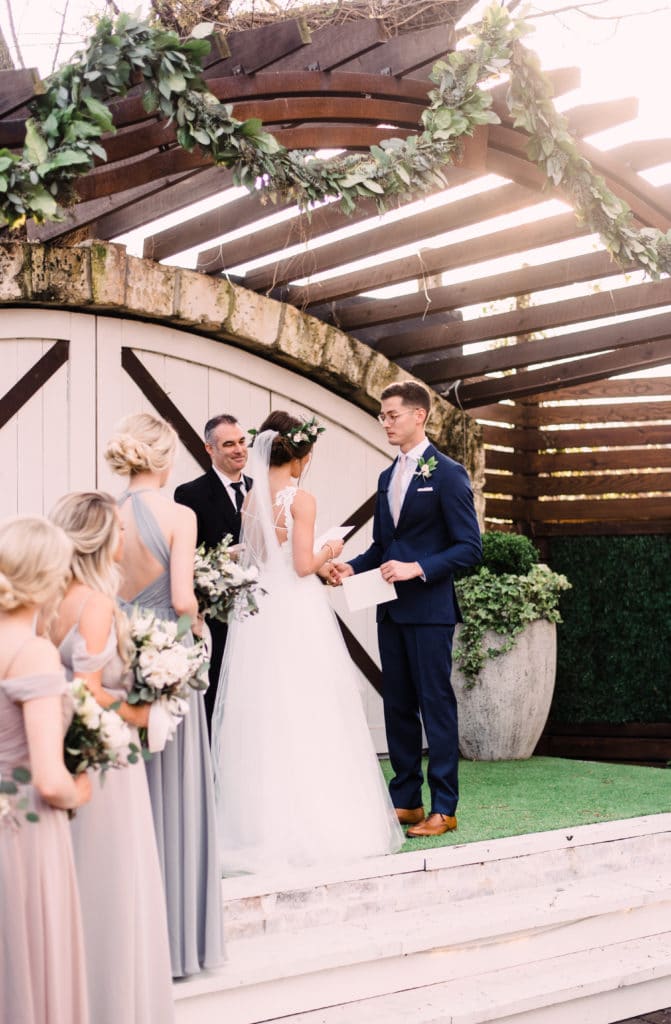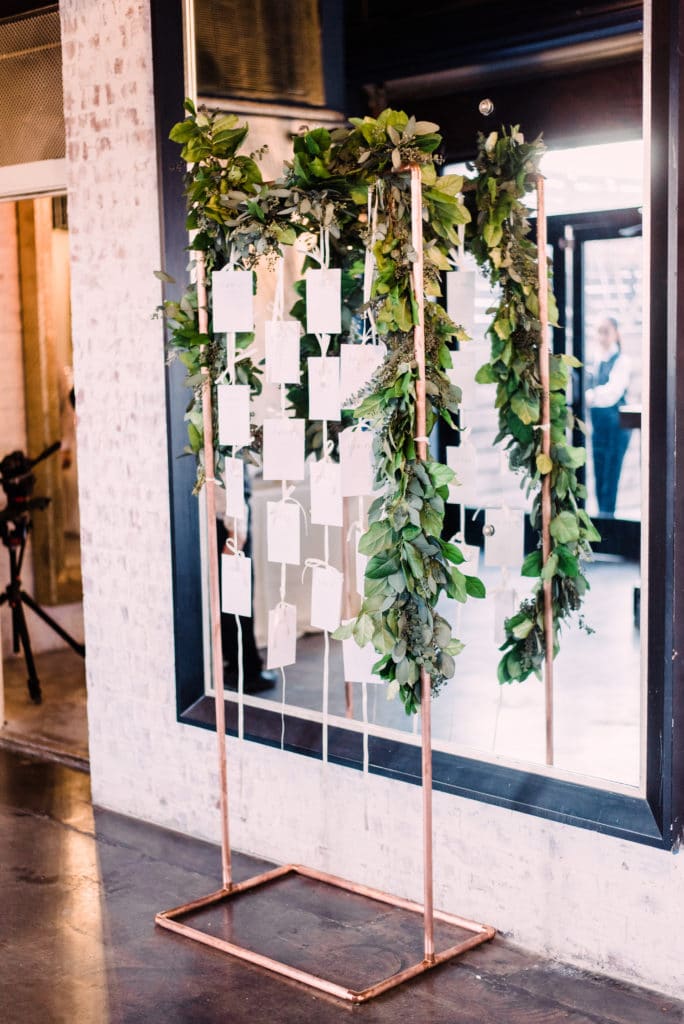 As is the norm with Texas weddings, the bride and groom had to sneak some TexMex into their day. In this case, Brett did so in one of my most favorite presentations of all time – a taco groom's "cake". Imagine a cupcake tower piled high with a plethora of taco options from a local Houston favorite, Tacos A Go Go. After working off all their dinner by LaRue Culinary on the dance floor which Unique Style Productions kept rocking all night long, the guests loved being able to chow down on a yummy late night snack.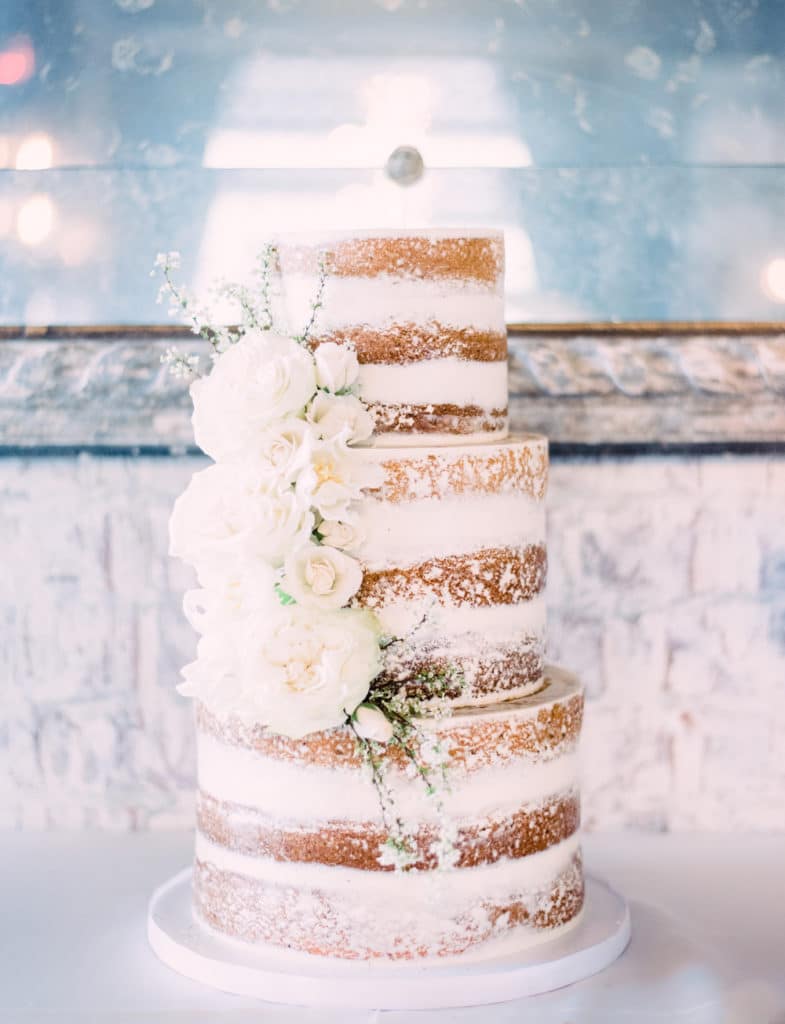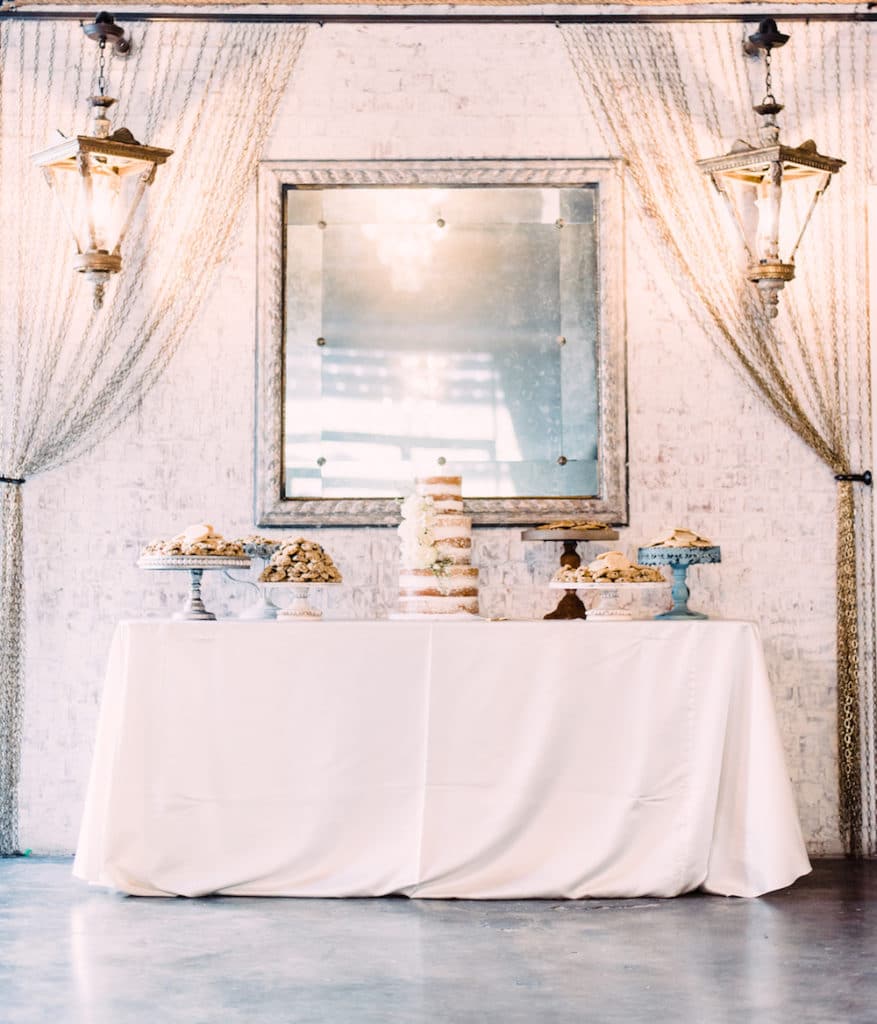 With the newlyweds ready to head off to their honeymoon hiking around Patagonia and South America, our team lined up their guests to create a tunnel of sparklers leading to their classic Rolls Royce getaway by Monarch British Limousines.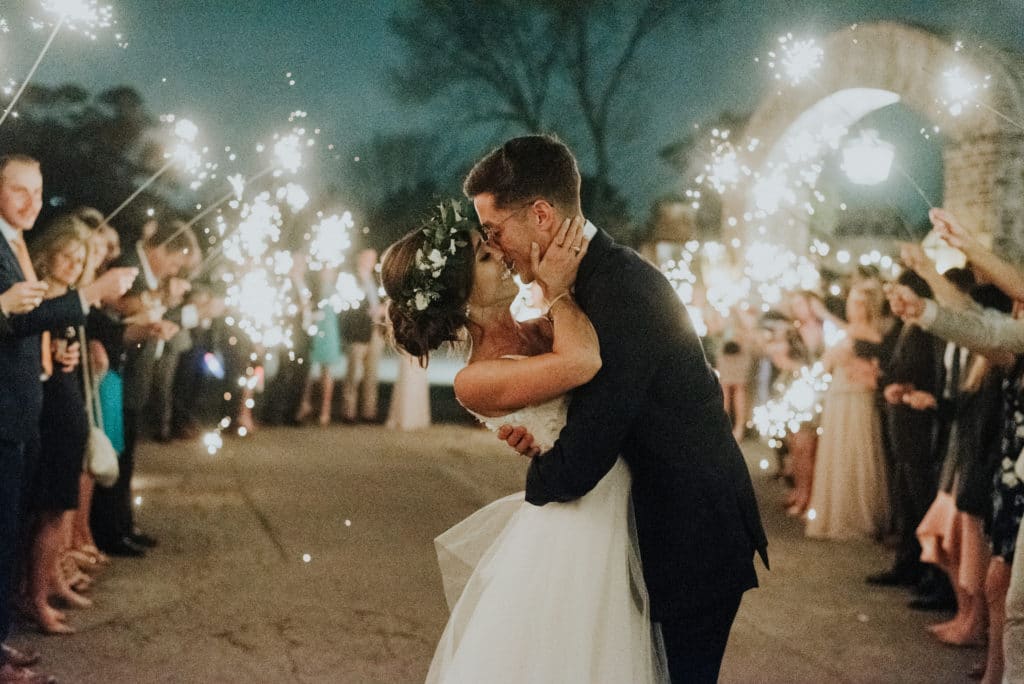 While all these details and moments were picture perfect, Jackie and Brett were two of the most thoughtful people I've had the pleasure of serving all year. The love they have for one another was evident and at the forefront of every moment of their wedding day. They were surrounded by supportive loved ones who poured out their hearts in toasts that brought everyone to tears. What they mean to not just one another, but to their community was made plain and making a difference in a single -albeit every special – day in the life of those who make a difference in the lives of those around them every single day is one of my greatest joys as a wedding designer and coordinator.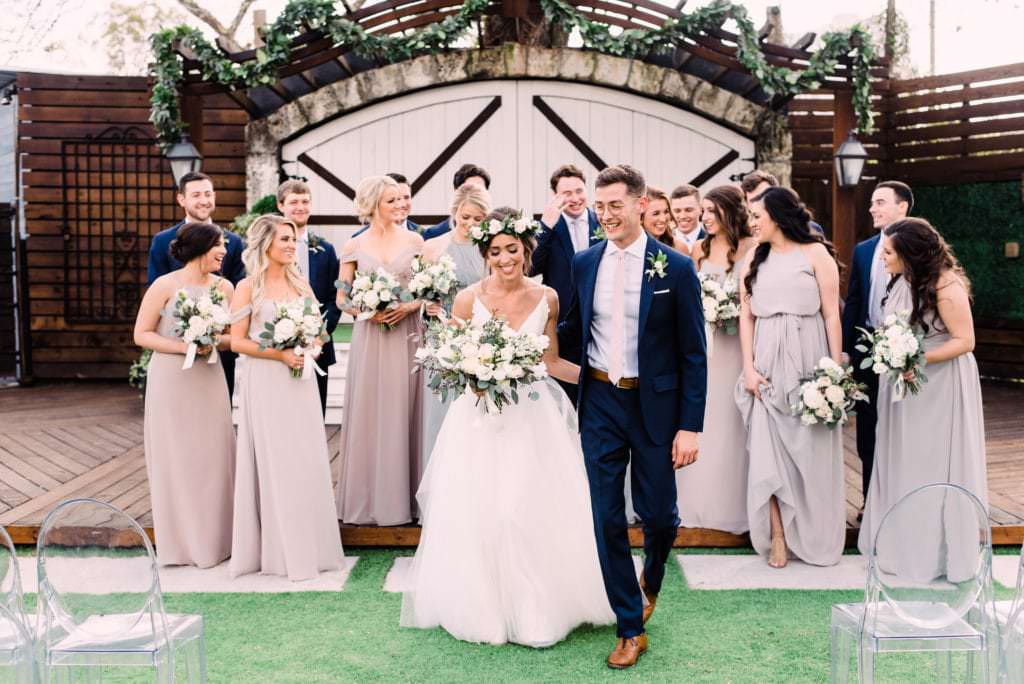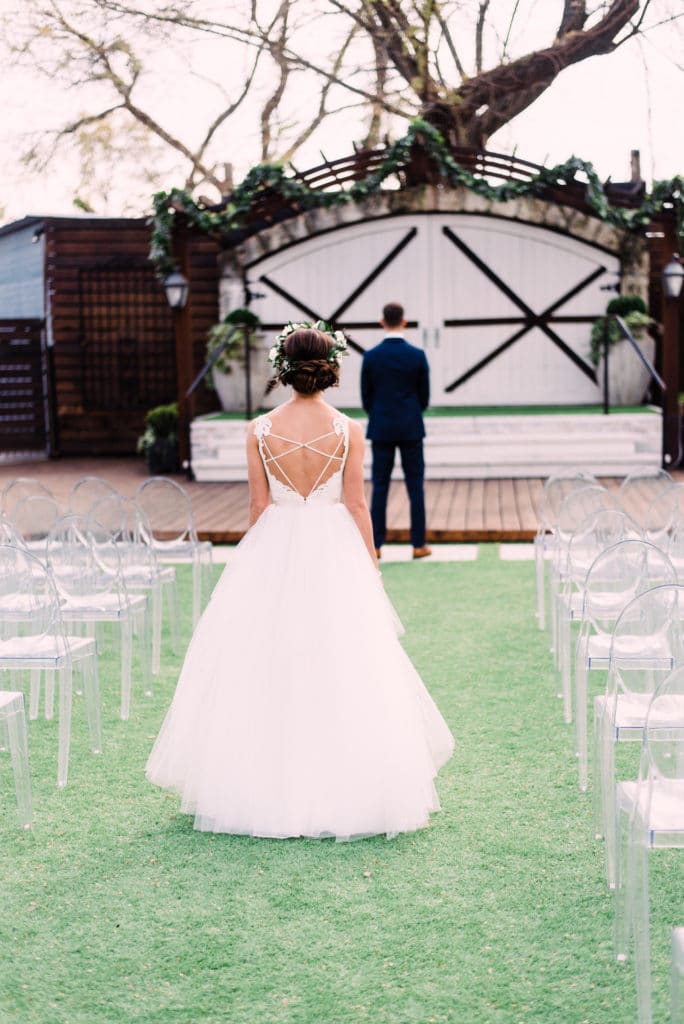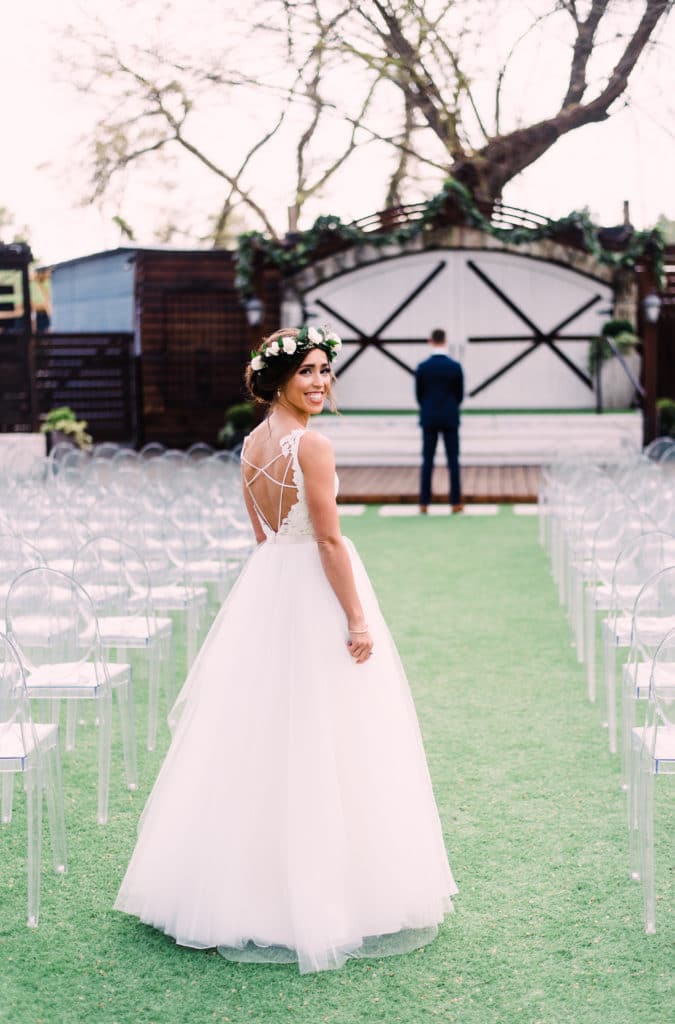 Be sure to check out the highlight video of Jackie & Brett's gorgeous modern garden wedding captured so stunningly by Reverent Wedding Films – it's one of our favorites! Jackie + Brett's Wedding Highlight Video
Vendor Credits:
Photographer: Katy Cox Photo / @Katycoxphoto |  Venue: Hughes Manor /@hughesmanortx | Coordinator: Skylar Caitlin for Chancey Charm / @skylar_caitlin | Beauty: Sunkissed and Made Up / @sunkissedandmadeup | Cake: Dolce Designs / @dolcedesigns1 | Catering: LaRue Culinary & Events| Cinema: Reverent Wedding Films/ @reverentweddingfilms |Entertainment: Unique Style Productions  / @uniquestylep | Florals: Bramble & Bee /@brambleandbee | Officiant: The Marriage You Want | Stationery: Alex Selsor / @alexselsor |Transportation: Monarch British Limousine
For more real wedding inspiration, plus advice and tips for planning your big day, snag a copy of our FREE Chancey Charm Wedding Magazine.