Anyone you ask to be a bridesmaid is going to be honored to be in your wedding, but always try to remember they will be spending a lot of time and money to stand by your side as you become a Mrs. The Chancey Charm Wedding Planners are sharing their top tips for showing your bridesmaids some extra love and making them feel special + appreciated during the wedding planning process. Enjoy friends!
-The Chancey Charm Team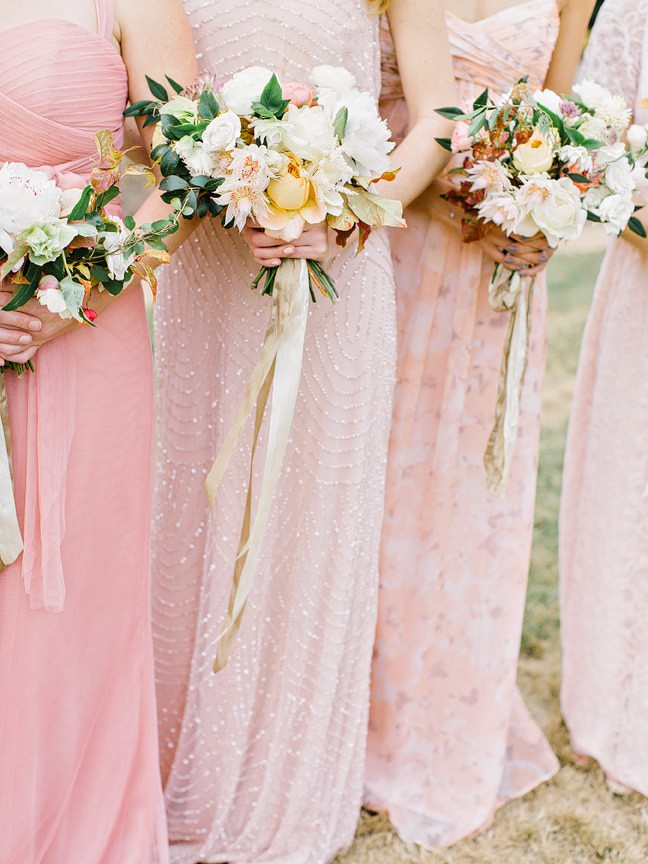 Photo: Amy Arrington Photography
Are your bridesmaids spending a lot of time and money to be a part of your wedding day? 
As a bride, it's important to remember how much time and money your bridesmaids put into your wedding (and the showers, parties and bachelorette that come with it). It's easy for a bride to overlook the effort their girl friends are putting in to make her day special amongst all the wedding preparations. An easy way to thank them for all they're doing is by setting up a bridesmaid brunch or luncheon to show all of the girls how much you care about them and how much you appreciate the time and money they are spending on being a part of your wedding party.
Let them know they don't need to bring a gift to each event. 
For showers, you can let your bridesmaids know that they do not have to bring you a gift to each shower or party and that you would just love to have them there to enjoy and meet all of your loved ones if they have not already! But, even if they do not bring a gift to every shower, still show you're appreciative by sending them a thank you note or taking them out for a thank you coffee!
Go a step further and take care of some of the costs for them! 
We love the idea of putting together a "will you be my bridesmaid" gift with the jewelry, nail polish or a gift certificate to the store where they can buy their dress. If you provide them with a few pieces you want them to wear, they will not feel like you are forcing them to buy everything you want (especially if they don't like it). If you are very specific in the overall look of your bridal party and your budget allows, it's also nice to provide them with some of the wedding-day services like hair and makeup or treating them to a manicure and pedicure! 
Show them you care by including them in decisions or important appointments. 
Making them feel like they are involved in some of the decisions that directly affect them makes them feel part of the process and excited! We suggest if you are asking your bridesmaids to attend bridal shows or dress appointments with you, make it fun outing for the day. Plan to meet for brunch before or dinner after! 
Be respectful of their time, but keep them in the loop.
Be sure to show how appreciative you are and communicate with the girls (but don't go overboard). They will get frustrated if they aren't told about times and places of events ahead of time, but are still expected to be there last minute. Yet, every little decision you make might be better left to you and your soon-to-be-hubby rather than your time-strapped bestie. Start a group chat via GroupMe or even Facebook Messenger where you can communicate important details, like times and places of events, that they can easily go back to check if they forget. And try your hardest not to spam the girls with every single thing you pin on your wedding Pinterest board! 
Don't Forget to Pin this Post for Later!