You're planning a November wedding and you choose sea foam green bridesmaids dresses. You loved the hue, but it ended up not fitting into the vibe of fall at all. Your girls just looked cold and now you're thinking the color was more purposeful for summer. Dreaming up the perfect wedding color palette that fits your vision, wedding season, venue and other details can be tricky. But, the Chancey Charm team is here to share our top secrets for choosing your wedding color palette below. Enjoy!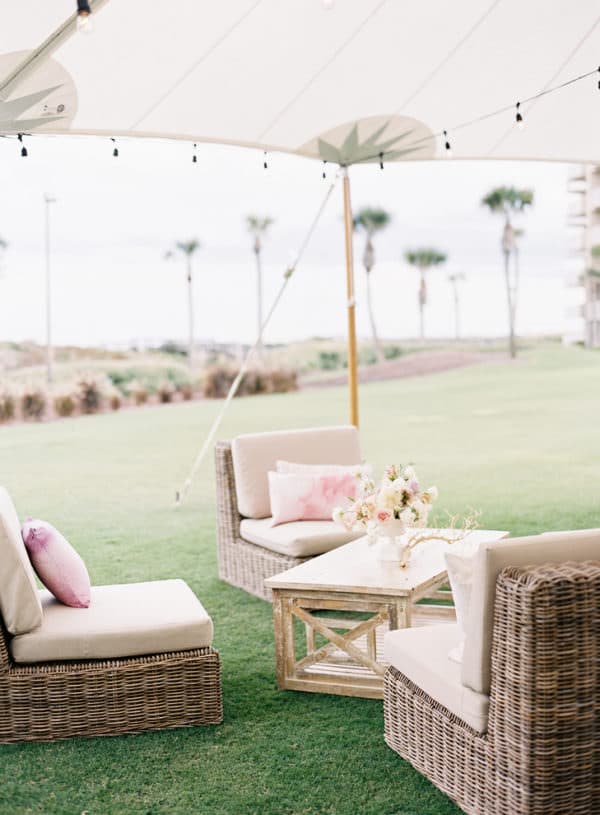 Insider Tips For Choosing Your Wedding Color Palette
Don't think you're locked into certain palettes based on the season of your wedding. Just because you have a winter wedding doesn't mean you can't incorporate bright colors – just do so wisely and in small doses! You want to make sure the colors still look pleasant in your venue and you use colors strategically. A little goes a long way! Pair a brighter color with neutrals or a metallic to help the look be cohesive and appropriate.

When choosing a color palette, think about your venue's color scheme. When you're touring the venue, take some notes if the venue has deep colors in the walls or carpeting, for example. Oftentimes, a ballroom wedding venue will have deep, rich and dark colors in the carpeting and the walls to give it that look of grandeur. The colors you're envisioning might clash and confuse the eye. That means, if your wedding color palette is super important to you, pick the colors first and then find the venue that fits it (or vice versa if the venue is more important)!
We mentioned above that less is more, but have fun bringing in variety! Often, brides come to us with one or two colors and want to create a design all about just those two hues. We work with them to expand their color palette to have a primary palette – usually up to three colors they want to be dominant in design – and a secondary palette of supporting colors. This secondary palette is what will bring depth and life to their wedding. Think of your favorite painting. While there may be one particular color that jumps out at you or dominates the piece, the strokes are full of different supporting colors and shades that make that dominate color shine. That's what you should aim for in your color palette: choosing a few colors that are your super star and creating a host of supporting characters that will make your super stars shine.
Our best tip: brush up on your 'color vocabulary'. There are thousands of colors and hundreds of shades! For example, you may want to include different tones of plum, blush, and apricot, yet you tell a vendor purple, pink, and orange. Clients accidentally explain the color in its simplicity, which might create a completely different color scheme. When choosing your wedding colors, head to your nearest hardware or paint store and pick out paint swatches to best explain the colors you're hoping for. There are thousands of colors and shades of colors to choose from – all with specific names for them. Not only does it make it easier for your vendors to know what you are wanting, it's also an opportunity to innovate your colors into a luxury wedding color scheme you truly always wanted. Plus if you bring your groom along, it could be a really fun chance to get him involved in some of the wedding planning! 
SaveSaveSaveSave
ARE YOU READY TO HAND OFF THE STRESS OF PLANNING OR DESIGNING YOUR WEDDING?
DON'T FORGET TO THIS POST!