Dessert bars are a wedding trend our Chancey Charm Houston Wedding Planner, Skylar Caitlin, loves as it allows for an opportunity to personalize your wedding and further tie in your personality with your overall wedding vision. Whether you choose to forgo a wedding cake altogether, or add some tasty wedding treats to your dessert bar to compliment your cake and add variety, your guests are sure to love these wedding dessert ideas + the Houston wedding vendors who can help you pull off a delicious and beautiful dessert bar. Enjoy!
-The Chancey Charm Team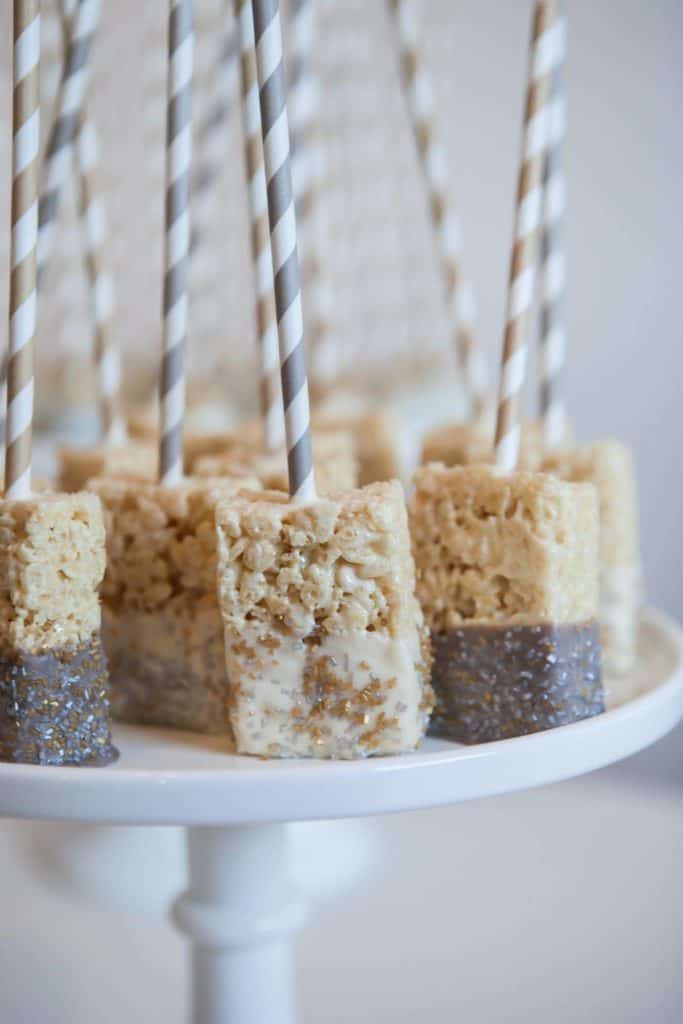 Photography: Click Café Photography | Wink by Erica
For brides looking to treat their guests to sweets not of the cake varietal, Rebecca Masson is baking up some incredible things at her Midtown pastry shop, Fluff Bake Bar. With a diploma in pastries from Le Cordon Bleu in Paris and a resume that would make your mouth water, Rebecca has a penchant for using classical training to push the envelope. Her daily menu offers cookies, chocolates and bars that would be the shining stars of any wedding dessert bar. And for your gluten-free guests, she's whipped up a sans-gluten version of her famous Fluffernutters.
If you don't want to break from tradition too much, Fluff is well known for its slice of cake in a cup, the Cup|Cake. Our favorite here at Chancey Charm Houston is the "Veruca Salt." With devil's food cake, salted caramel buttercream, pretzel crunch and crunchy pearls, it's a decadent cupful of elevated cake experience. Couples who want some personalization should talk with Rebecca about custom options. Fluff Bake Bar hosts a weekly Saturday Morning Bake Sale where a local chef joins in the pastry kitchen to offer up some unique treats so you can be sure their team is no stranger to cooking up out of the box custom ideas.
We became acquainted with Erica's work when Chancey Charm Houston Wedding Planner and Coordinator, Skylar Caitlin, tried her French macarons at a networking event. The white, watercolor brushed cookies were piled high in a bowl and almost looked too perfect to eat – almost. Immediately after taking that first bite, Skylar wanted to reach out and have Wink by Erica featured in a Houston wedding vendor highlight on the blog. The attention to detail and design, showed in the Wink by Erica treats on display, are the exact qualities needed to create unparalleled desserts that'll make sure your guests don't miss the cake at all!
Erica understands the special part desserts play in important life moments and strives to offer great tasting treats that are customized to your aesthetic. Some of the sweets she loves to make include decorated sugar cookies, cake pops and themed macarons. One of her favorite past projects is a cake pop resembling her dog, Mochi. Our Chancey Charm gals think that's a perfect way to include an homage to our furry housemates that maybe can't make it to the actual reception.
House of Pies prides themselves on their fresh, homemade pies with no preservatives. After over forty five years in Houston, they've become the trusted name in serving up a "slice of Heaven on Earth." Maybe that's because they strive to use fresh natural ingredients from local farms. Or maybe it's because they offer a way to fix your sweet tooth twenty four hours a day! Either way, you can guarantee your guests will enjoy digging into a plate of their delicious desserts.
The menu covers all your pie needs from seasonal treats like fresh peach that's only available in the early summer to a variety of custard meringues to a huge helping of pecan pie made with Texas sized pecan halves. They even make a sugar-free option in apple and cherry that they say doesn't need sugar to enhance the natural sweetness of the fruits. As couples look for distinctive ways in incorporate their style and personality into the wedding, unconventional cake options – like pie – can be the perfect way to add a nod to your unique story. Maybe you met at a Fourth of July party – a steaming apple pie topped with a scoop of vanilla ice cream can be a purposeful addition to your post dinner lineup.
Chancey Charm Houston Wedding Planner